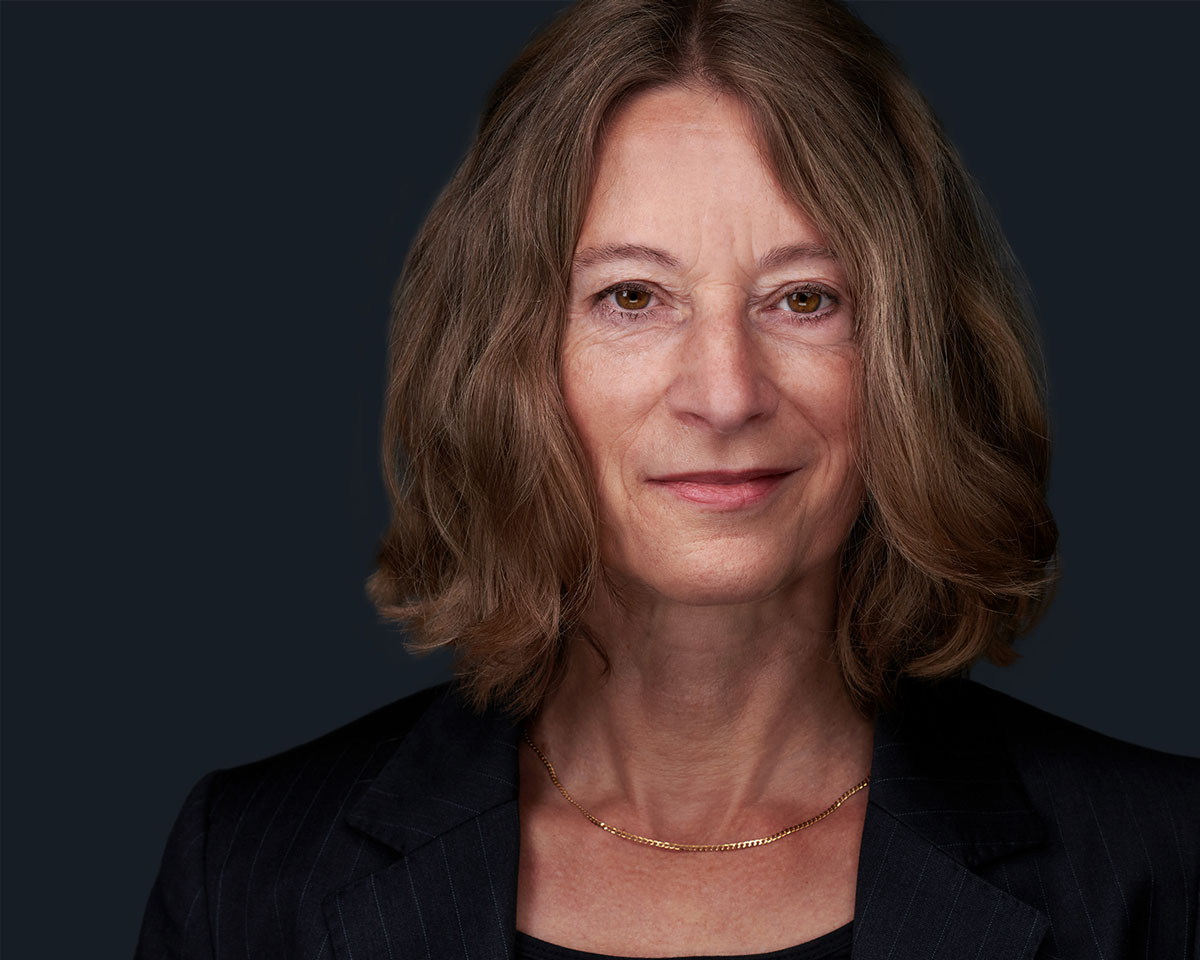 In conversation with Anita Lettink
Anita Lettink joined SMC as a partner on 1 September 2021. Anita has extensive experience in the boardroom, both as a consultant and as a director. She will strengthen SMC with her knowledge of workforce strategy and technology. SMC partner Albert Jan Stam interviewed her about her career, her vision on strategy, HR and the importance of new technology.
Anita, can you tell us something about yourself and how you got to where you are now?
When I had to choose a career in school, unemployment was high. The counselor said: you won't get a job anyway, so choose a study you like. Because I love languages, I studied German and obtained a teaching certificate. That teaching experience still helps me: I quickly understand complicated concepts and can explain them in an easy way to people who are less informed on the topic. I believe that the strategy I implement should also be easy to explain.
After my studies I lived in Germany and the United States. When I returned to the Netherlands, I wanted to gain experience in the business world before starting to teach. I found a job at a software company and liked it so much that I retrained in technology. Ultimately, that became my main focus.
A few years later I joined NGA Human Resources as a business consultant. The trend towards shared services and outsourcing of personnel administration had just started. We brought in a lot of technology, and I also needed to master HR and employment expertise. I have run projects for large international clients. In recent years I was responsible for the company strategy. NGA HR was acquired at the end of 2019 and I thought that was a good moment to do something different.
As a member of the executive team you have contributed a lot to the strategy of NGA. What is your vision on strategy development?
I always ask myself: if something is good enough for today, is it good enough for tomorrow? I try to move people to let go of the issues of the day and to step over their own shadow. What will work be like in 3 to 5 years? Because you don't know, you are free to think creatively and look at yourself and your company from a distance. Then you can think of different, innovative outcomes. What do economic, demographic or political changes mean for you and for the organization in the future? What role does new technology play?
I have never been very concerned with the prevailing norm. Sometimes I just have a different point of view and I think that contributes to a better outcome. Because I think a lot about the future, I see connections that others don't easily see. I've found that such a view can help you in the boardroom.
"The strategy that I execute must always be explainable in a simple way."
What does the future mean for the here and now?
I think it's important to think about the future and to translate that back into actions for today. I want people to really understand why they are doing something, and not just follow the agenda. How do we get better at it? What steps should you take? That also means a regular review of your assumptions. Suppose 10% of your staff comes from another geographic region. Today, many borders are closed. Will those employees be back? And what if they don't? You think in terms of scenarios first, but in a second step, you check the assumptions within a scenario against the reality. Adjusting assumptions is easier than adjusting your strategy.
How did you handle the responsibilities you had as a director?
I am always aware that every decision affects people's lives. Behind the 5000 people who worked for NGA HR were 5000 families. An important part of their well-being and future happiness depended on our performance. You can't weigh every detail, but I think it's important to think about how decisions at the top turn out in the workplace and in the private lives of employees.
"I try to ask myself in everything: if it is good enough for today, is it good enough for tomorrow?"
What are important drivers?
I believe good stewardship is very important. To me that means that you leave something more beautiful or better than you found it. That does not necessarily mean more money or economic growth, it is also about quality of life and well-being. If you stand for something, it should show in your actions, so I try to live by this rule as much as possible.
As a woman who has worked for a long time in a sector with many men, how do you view diversity, equality and inclusivity?
From the beginning of my career, I have worked in predominantly male teams. During my years as a director, I was usually the only woman in the room. Because of these experiences, I have always championed greater diversity and sponsored programs that foster equal opportunities. An example is that we installed diverse recruitment teams. You send out a visible signal regarding inclusivity and that translates into a more diverse workforce.
Besides the fact that I think diversity is normal, it also adds value. When developing a strategy, I try to collect as many points of view as possible. With a diverse team you automatically hear multiple perspectives. I was not seldom the one with a dissenting opinion. That helped my colleagues see things from a different perspective.
"At governance level, there is far too little attention for personnel strategy. If it were, there wouldn't be such problems now."
Why did you join SMC?
Last year was a moment of strategic repositioning for many companies, and also for people including myself. After I left NGA, I was supposed to travel. Instead, I advised startups that were struggling due to the corona crisis. That immediate crisis is behind us now and I wanted to use my knowledge and experience in a different way. I find it stimulating to deal with complex problems. I enjoy research and understanding data to support decisions. The combination of expertise and backgrounds of my new SMC colleagues allows us to bring insights from multiple strategic angles so that we can help customers with strategic topics holistically.
What do you do at SMC?
My focus area is Future of Work and in particular the combination of strategy, people and technology. The pandemic has profoundly changed society. We have learned that we must treat our employees very differently, from the perspective of physical and mental well-being as well as from the perspective of corporate social responsibility and career opportunities. Such dilemmas often arise in the boardroom. As a director, I know what it is like to have to make difficult choices about how to be a good and attractive employer.
At the governance level, there is far too little attention for workforce strategy. Otherwise, companies wouldn't be complaining about the labor shortages today. The surplus of vacancies will only increase, and demographic trends amplify this. Having the right people in the right place at the right time is crucial to achieving strategic objectives.
This is not only about expertise but also about having the right skills. Companies need to think about a new, different kind of employee. What skills am I looking for? Do I need someone all year round or just for a few months? By embracing creative solutions, as an employer you can structure your workforce in a smarter way. A lot is possible if you map it out properly now, because there is still time to retrain and retrain people. You must have your plans ready now. If you wait, you're too late.